2019 was shades of 1929 all over again …
Investment bankers sipping Cristal Champagne … partying with customers' money earned in HIGHLY-QUESTIONABLE, HIGH-RISK DEALS.
Except this time, it was cheap money peddled by the Fed that inebriated our economy like a hobo stumbling across a hidden stash of brandy.
Case in point: real estate.
Once again, high rollers piled into single-family homes, condos, apartment buildings and industrial parks with reckless abandon.
The NAHB/Wells Fargo Housing Opportunity Index shows that housing affordability for a typical family dropped to only 57% by 2018 … down from 78% in 2012.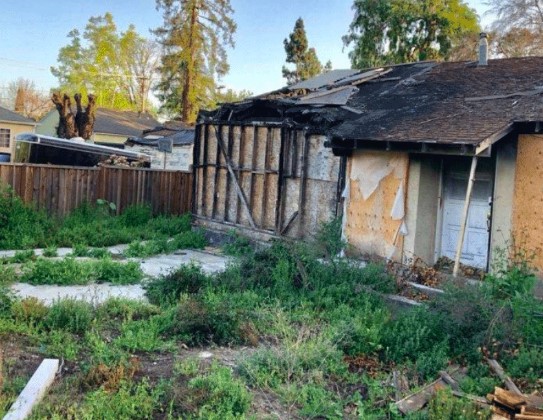 Source: Coldwellbankerhomes
Which means to buy or even rent a home was well beyond the reach of middle-class families who could easily afford it 10 years ago.
Heck, in certain areas even broken-down shacks were beyond the reach of everyone but Silicon Valley millionaires.
Just look at this "home" in San Jose, Calif. It sold for $938,000 … a mere 25 days after it was listed.
But 2019 didn't just mirror 1929's real estate price hikes. Everything from Manhattan condos to more esoteric assets like artwork … baseball cards … high-end booze … and even professional sports teams went through the roof.
Virtually ALL ASSETS became more inflated than in all U.S. history.
And bubble-popping has a long history in America …
In the 1980s, thousands of S&Ls and banks failed when their debt bubble popped.
In the early 2000s, the big bubble was in dot-com companies with no earnings and no money of their own. When it burst, investors lost over FIVE-TRILLION dollars.
Then, in the mid-2000s, the debt madness spread to tens of millions of American households, and there emerged a giant, high-risk bubble in mortgages.
When it came crumbling down in the Great Financial Crisis of 2008, so did the entire U.S. economy.
And now, we don't just have a banking bubble, a dot-com bubble, or a mortgage bubble.
We have an EVERYTHING bubble!
The "Everything Bubble" was ALREADY at its breaking point before COVID-19 body-slammed our economy. Its final rupture will signal one of the greatest financial implosions EVER …
Even more stunning than the gut-wrenching "first shock" we witnessed in early 2020.
However, there is one asset that can be trusted: Gold.
Gold may be one of the few assets NOT in a bubble.
In fact, I predict gold's bubble peak is years away.
That's why gold bullion — especially gold mining stocks — could be the best place for your money right now.
And that's why I've been recommending the VanEck Vectors Gold Miners ETF (NYSE: GDX, Rated: B-), which tracks the big boys.
Alternatively, the VanEck Vectors Junior Gold Miners ETF (NYSE: GDX, Rated B-) could have even more upside.
And let's not forget gold's "little brother" — SILVER.
The Global X Silver Miners ETF (NYSE: SIL, Rated C+) gives you exposure to this potentially explosive market.
But there are a few more names that I have on my shopping list. Names that could get investors potential profits of 1,000% … 3,000% … and even up to 4,000%.
And I'm going to reveal these names in my urgent briefing this Wednesday, Sept. 23 at 2 p.m. EST.
Best part? I'm giving out all the details for FREE. Just click here to save your seat on this precious metals train.
All the best,
Sean